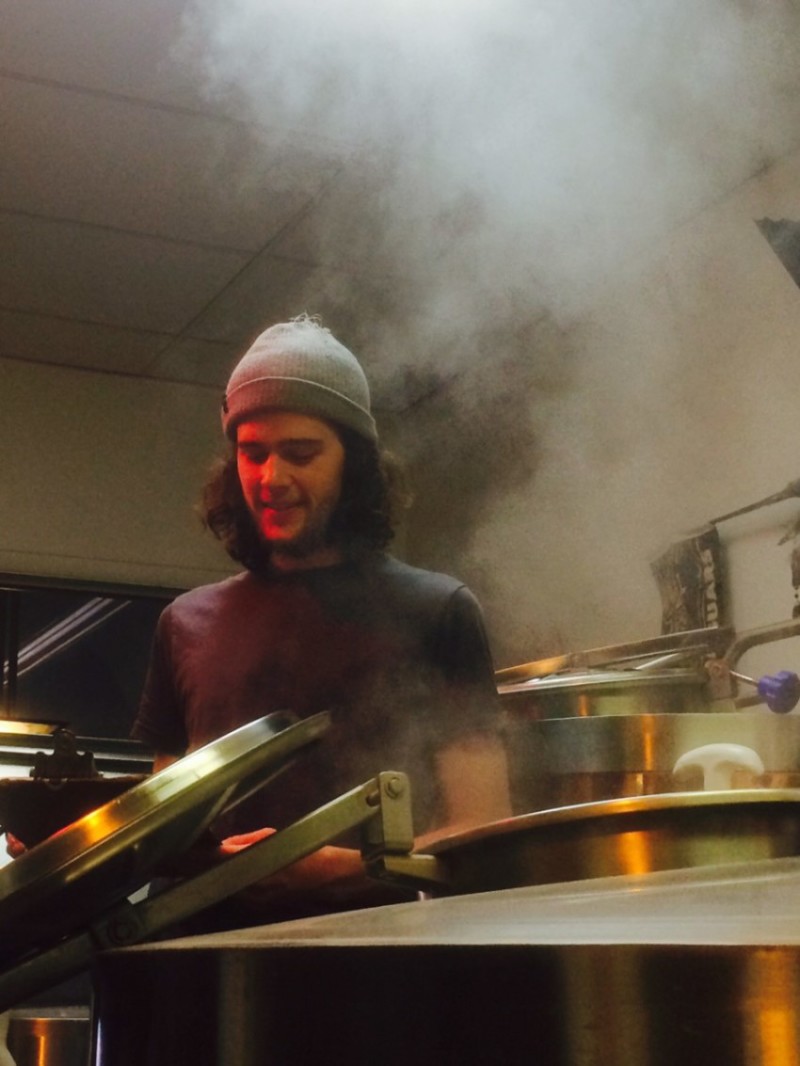 GAYLE'S CHOCOLATE PORTER
Chocolate lovers and porter aficionados get ready, this beer is for you! Gayle's Chocolate – our longtime pals across the street – has donated a healthy amount their handmade gourmet chocolate for this sweet collaboration. Maris Otter, Brown, and Victory malt provide the slightly nutty, toasty malt body, with small amounts of caramel and chocolate malt influencing the deep ruby brown hue. This traditional English porter (with a sweet twist) is savory, robust yet smooth right down to the finish.
LITTLE CURRENT KÖLSCH
This beer was originally brewed in Cologne, Germany. It is a brilliantly clear, bright straw colored ale. Fermenting the wort with ale yeast and maturing it at very cold temperatures ensures this beer is very clean tasting with a smooth finish. It is brewed using Pilsner malt with a small amount of caramel and Vienna malt. Hopped with Galena Tettnang hops.
O BROTHER, WHERE ALT THOU? (ALTBIER)
Okay, now we're just having fun with the names. Originated in Düsseldorf, Germany, this "old" style ruby brown beer is conditioned for a longer period of time than other ales, which mellows out its fruitiness and delivers a fantastically smooth, well balanced flavor. A blend of Pilsner, 2-Row and Munich malt provides the body, while a small amount of caramel and black malt gives the finished beer that beautiful dark hue. Lightly hopped with Chinook and Saaz hops.